Google Ads is a term that refers to Google's pay-per-click (PPC) platform, which allows businesses to get visibility across Google's properties. One of the common forms of Google Ads is the search ad, which appears on the search engine results page (SERP) for searches correlated to the advertiser's products and services. However, businesses make use of Google Ads to run display ads, shopping ads, YouTube ads, and more.
When you initially plan to run ads with Google ads, it's easy to feel the excitement about the possibilities it brings to your business. This blog post will help describe what to expect from your Google Ads agency/social media company over time as you go on using the platform together.
Expectations From Google Ads Agency
Google Ads metrics your agency should point out should include the following:
Ad Spend
How much is your expenditure relating to the budget that you have set?
How much is your expenditure per campaign which goes into a service line?
How much is their (each campaign) expenditure in relation to results?
Impression Share
What it is?
Impression share (IS) is calculated as the percentage of impressions that your ads collect in comparison to the total number of impressions that your ads could garner.
Why it's important?
If your impression share is low, you're displaying much less than what is available in the market share, for the keywords being pursued and the areas being covered. If there are multiple campaigns for different areas and/or services, then it would involve spreading your budget too thin to compete. It is ideal to stay around 80% impression share to actually dominate an area or service line. In some cases, 'business requirements', calls for spreading out budget throughout geographical areas and services, and so the impression share might be lower.
CTR (Click Through Rate)
What it is?
What's the frequency with which your ads are being clicked on as compared to your ads showing?
Why it's important?
If you are not getting your ads clicked on frequently, then the agency needs to work on more compelling ad copy, site link extensions, callouts, among others.
CPC (Cost Per Click)
What it is?
How much do you pay every time someone clicks on your ads.
Why it's important?
The amount of dollars you pay per click relies on what your ad rank is. Ad rank is ascertained by various factors. But in substance the better your campaign is set up to the way that Google needs you to set it up, the more improved cost per click you will achieve.
Expectations From Social Media Agency
If you're at a moment in your business journey when you're planning to take off one of the many hats you're wearing and hire a social media agency for managing your accounts. Then there are a few things that you must expect to gain from a partnership.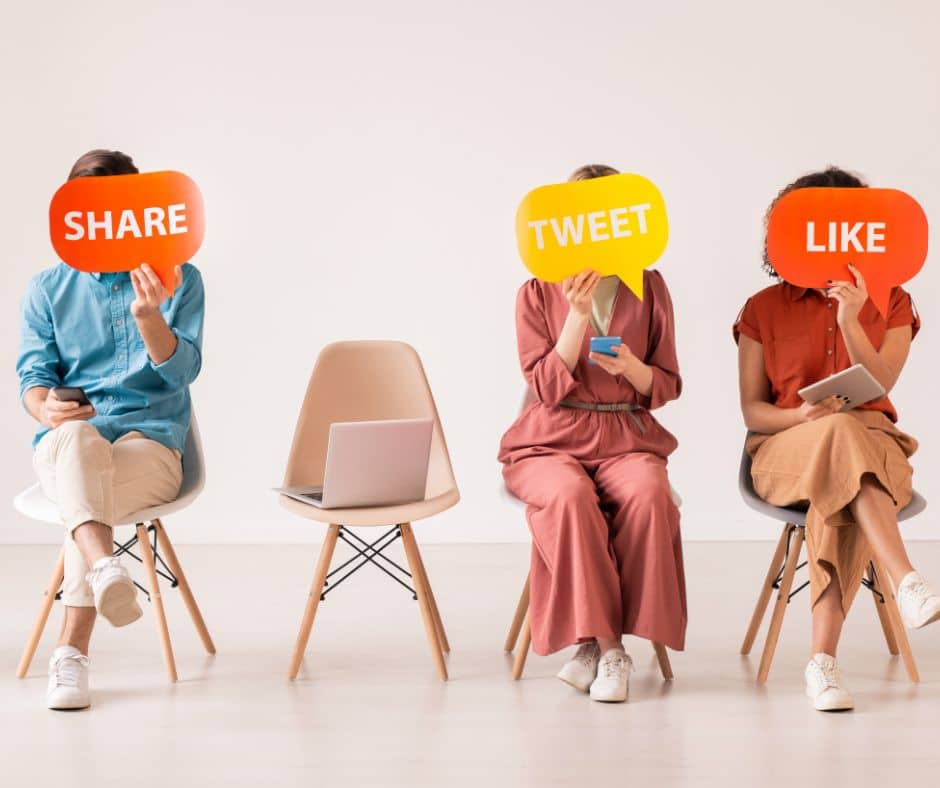 Data
Your agency needs to be data-driven, ranging from campaigning, performance tracking, spotting regular fluctuations in ROI, to exhaustive information plays a major role here.
As a brand or client, you always look for result oriented discussions, which data can only make it possible.
Discussions pertaining to data is mentioned below:
Reach
No of conversions
No of clicks
CTR
Traffic
Relevance
Demographical information
Expertise
This is very obvious but it actually is important if you are handing over the control of your business social media accounts to some external vendor. The agency really should be an expert in social media.
Strategy
Important for any critical business decision, your social media management services provider should be able to come in, create the brief. And clearly communicate the strategy that can be applied to all channels within the timeline and budget you plan to work with.
Understanding of Business
Social media agencies serve a range of different clients but with one thing in common, the owners of the business and their specific needs. A reliable social media company will take the time to glean major details and features of your business that matter to you. Then invest time to research the wider field.
The Bottom Line
Choosing the right Digital Marketing agency London likened to choosing which ice cream flavor you like best. All the service providers seem to be extraordinary, and it's difficult to say why you like one more than another. Remember there is no such thing as the perfect agency. However, there are some expectations that your agency should be able to deliver as your bare minimum requirement. Try to determine if your agency can meet the expectations you have from them. In the bottom line you cannot hire an agency that is not up to mark with your expectations. If you identify the right one, then working together would be fun.